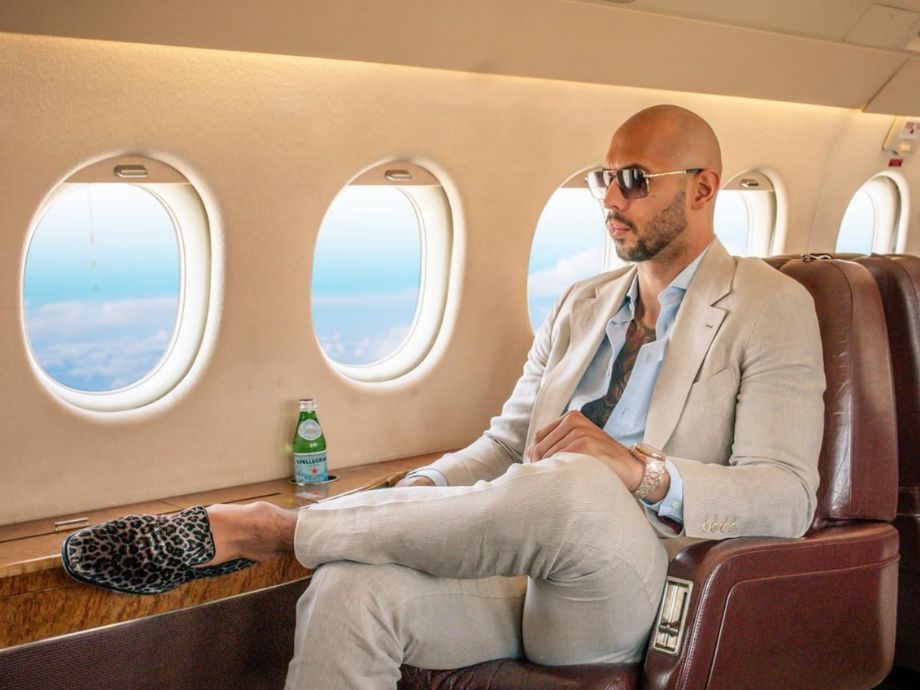 Andrew Tate, a name synonymous with controversy, is a multifaceted personality who wears many hats: a world-class kickboxer, a social media sensation, a business tycoon, and, for some, a symbol of toxic masculinity.
Yet, there is another facet of his life that often goes unnoticed: his ventures in the casino industry.
Let's delve into the intriguing world of Andrew Tate's casino empire.
How Many Casinos Does Andrew Tate Own?
Andrew Tate has claimed to own a staggering number of 15 casinos. These establishments, spread across Romania, apparently rake in millions of dollars each month, contributing significantly to his substantial net worth.
However, despite Andrew Tate's high public profile and frequent engagement on social media, there is no publicly available evidence or documentation to substantiate his claims of 15 casinos.
While he may provide glimpses of his luxurious lifestyle and business ventures, the absence of concrete proof regarding the specific number and locations of his casinos has led to scepticism and debate among both his supporters and critics.
So, let's take a closer look to see if we can find out what casinos he actually owns.
What Casinos Does Andrew Tate Own?
The specific list of casinos owned by Andrew Tate has not been publicly disclosed or verifiable through official sources.
This may seem strange, but at the same time, it is essential to recognize that individuals, especially those in the public eye, may choose not to disclose the specific locations and names of their businesses for various reasons.
These reasons may include protecting sensitive financial information, maintaining a level of privacy, and avoiding potential security risks.
As with many high-profile individuals, Andrew Tate's entrepreneurial endeavours and wealth management may involve the use of complex corporate structures, offshore entities, and legal arrangements to safeguard assets and maintain anonymity.
Such strategies can further obscure the identification of specific business holdings, including casinos, from the public domain.
Furthermore, the casino industry, like many aspects of the gambling and entertainment world, can be subject to regulatory requirements and licensing agreements that may involve non-disclosure clauses.
As a result, certain details about casino ownership might be protected by legal agreements, making it challenging for outsiders to access this information.
Still, it is crucial to exercise caution and scepticism when encountering claims of casino ownership and financial success without verifiable evidence.
Public figures may use social media and other platforms to promote their achievements, but this does not always guarantee the accuracy or completeness of the information presented.
Does Andrew Tate Have Casinos In Romania?
Yes, as per his own claims, all the casinos owned by Andrew Tate are located in Romania. The former kickboxer has been quite vocal about his reasons for choosing Romania as his base, citing the accessibility of corruption as one of the main reasons.
His casinos are spread across various cities in Romania and are part of the Las Vegas casino chain. Tate's establishments stand out for their strategic locations and unique offerings, such as free coffee, which have helped draw in customers and keep the competition at bay.
How Did Andrew Tate Start a Casino?
Tate's journey into the casino business is a tale of strategy and ambition. His entry into this industry was a result of a chance encounter with a casino owner at a cage-fighting event in Romania. Intrigued by the prospect of venturing into the casino business, Tate proposed a partnership to the casino owner, promising to shoulder all the risks himself.
His proposal was accepted and thus began his journey in the casino industry. His strategy to offer free coffee at his casinos proved to be a winning move, resulting in a significant influx of customers and a boom in business.
Tate's strategic thinking, a skill he attributes to his father, a grandmaster of chess, has played a significant role in his success in the casino industry. His keen interest in gaming from a young age, coupled with his strategic acumen, has undoubtedly contributed to his success in this business.
The Bottom Line
In the realm of entrepreneurship, figures like Andrew Tate often captivate our attention with bold claims and extravagant lifestyles.
However, as we explored Andrew Tate's purported ownership of 15 casinos across Romania, we find ourselves traversing an enigmatic landscape where proof remains elusive.
Despite his confident assertions and glimpses into his opulent world, there is no concrete evidence to verify the existence or specifics of these establishments.
In the absence of publicly available records or official disclosures, it becomes crucial to exercise caution when evaluating such claims.
Andrew Tate's success as an entrepreneur and the extent of his casino ownership is best approached with a critical mindset.
While his charisma and achievements may be awe-inspiring, it is essential to seek credible sources and verified information when considering the scope of his business ventures.