Being a winner is always exciting, and it's no different when it comes to the People's Postcode Lottery. On this page, we'll be focusing specifically on the Postcode Lottery £10 winners – a group that brings together the joy of victory and the thrill of anticipation.
How Do Postcode Lottery £10 Prizes Work?
The People's Postcode Lottery operates differently from the traditional lottery game. Here, your postcode is your ticket. The great thing about this is that you don't have to remember to buy a lottery ticket every week – once you sign up, you're automatically entered into every draw.
Every day, the Postcode Lottery draws postcodes from the pool of registered participants. Each draw has a specific prize amount, and every participant in the winning postcode gets a share of that prize. The £10 prizes are drawn daily, bringing a little bit of luck and joy to many people every single day.
Postcode Lottery £10 Winners
If your postcode gets drawn for the £10 prize, you will be notified via email, SMS, letter or phone call. It's a delightful surprise to start the day, and the fact that it happens every day means you always have a chance to win.
Remember, the more tickets you have, the more you win. So if you have multiple tickets and your postcode gets drawn, you win the prize for each ticket. That means if you have two tickets, and your postcode is drawn for the £10 prize, you'll win £20!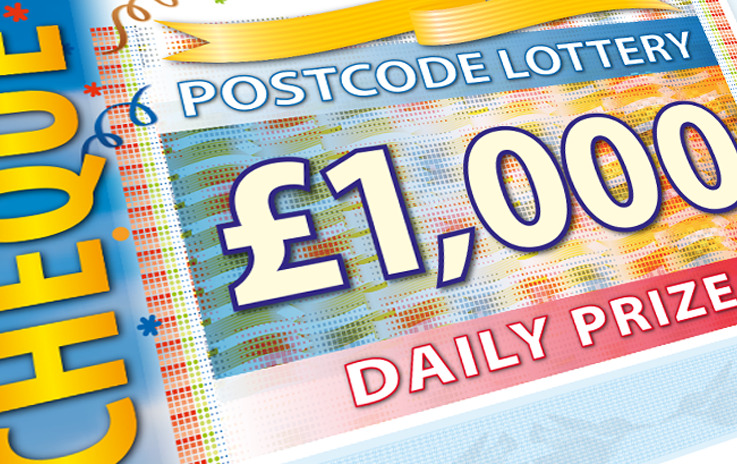 See Postcode Lottery Results Today (Daily Prizes)
You can check the results of the Postcode Lottery on their official website. They announce the winning postcodes for the £10 daily prizes every day. You can also check past results and see if your postcode was lucky in the past.
Tip: See How Many of Your Neighbours Are In The Postcode Lottery
What Happens If You Win £10 On The Postcode Lottery?
When you win a £10 prize on the Postcode Lottery, the prize money is usually transferred into your bank account within 28 days. However, if you do not pay by Direct Debit, you may need to contact the Postcode Lottery to claim your prize money.
Before the prize money can be discussed or transferred, you'll need to answer two security questions to confirm your identity. This is to ensure the right person is getting the prize money.
Postcode Lottery Prizes
While we're focusing on the £10 winners today, it's worth noting that the People's Postcode Lottery has a variety of prizes. Apart from the £10 daily prizes, there are also bigger prizes drawn weekly, monthly, and even annual prizes.
The biggest prize is the Postcode Millions prize, where a specific postcode sector is drawn, and all players in that sector win a share of the prize pool, which can be as much as £3 Million.
To find out how much of a share you could be entitled to if you win, be sure to check how many of your neighbours are in the postcode lottery.